To access our Virtual Campus you will need to download our Virtual Campus app which is available on desktop, mobile and tablet devices.
You can download to both your PC Desktop or Mac using the links below as well as any mobile or tablet devices. Just search Virbela Intercom on the App Store or Google Play.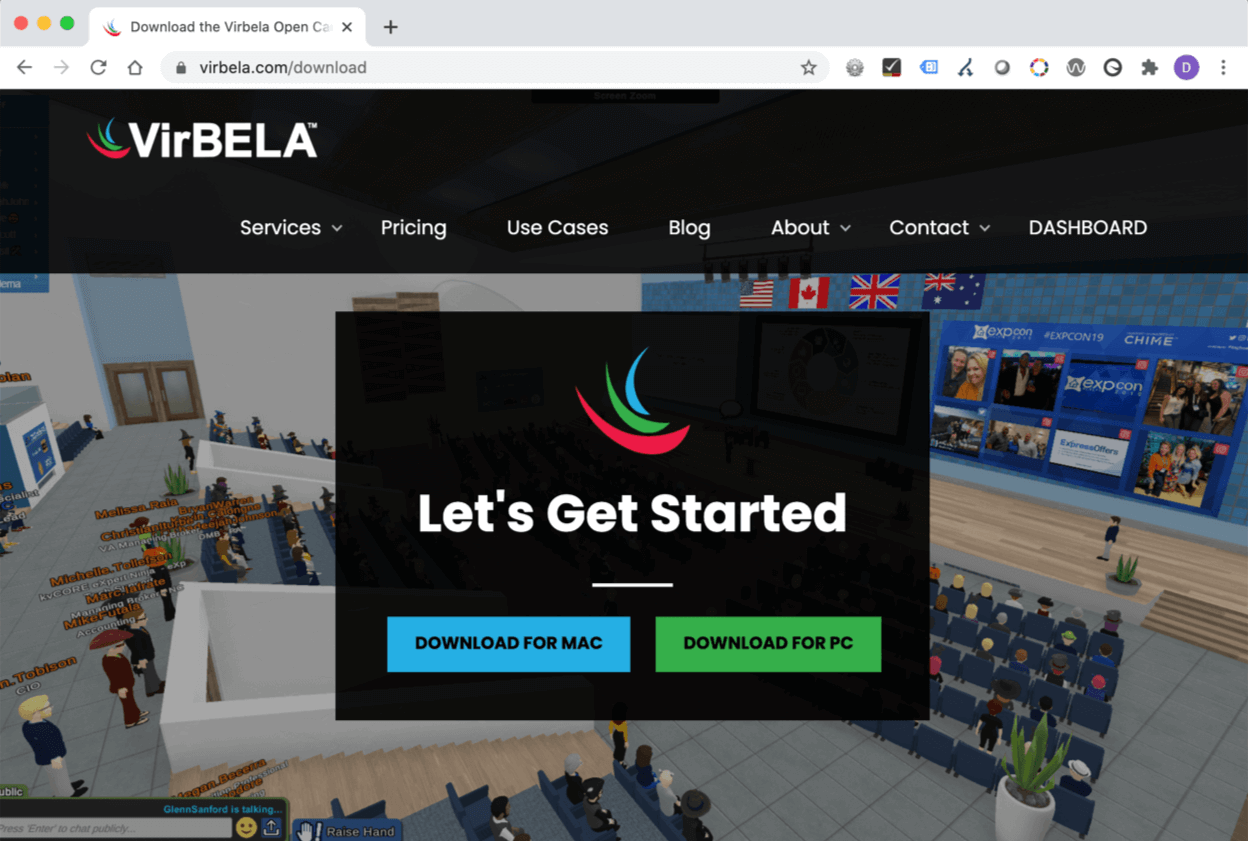 Start the Virbela application and a login screen will appear.
Create your account
To access Virbela you must Register for a new account using your University email address.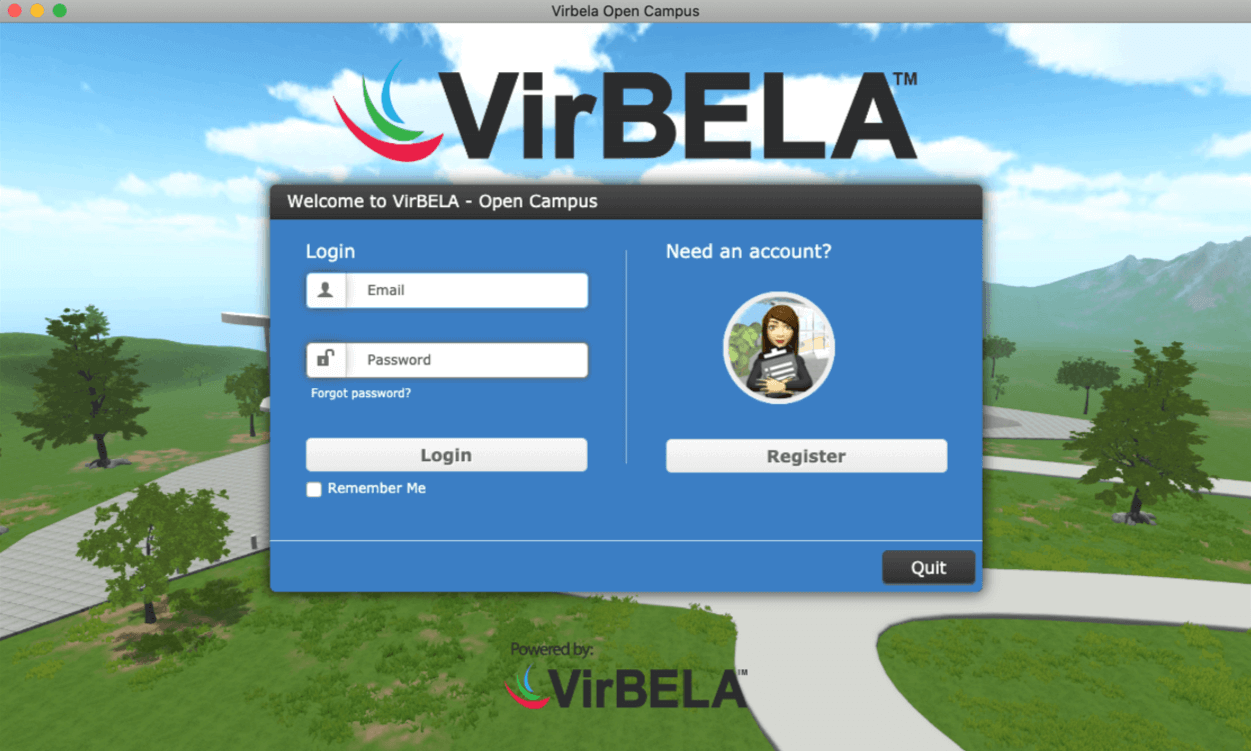 Click Register and complete the required fields.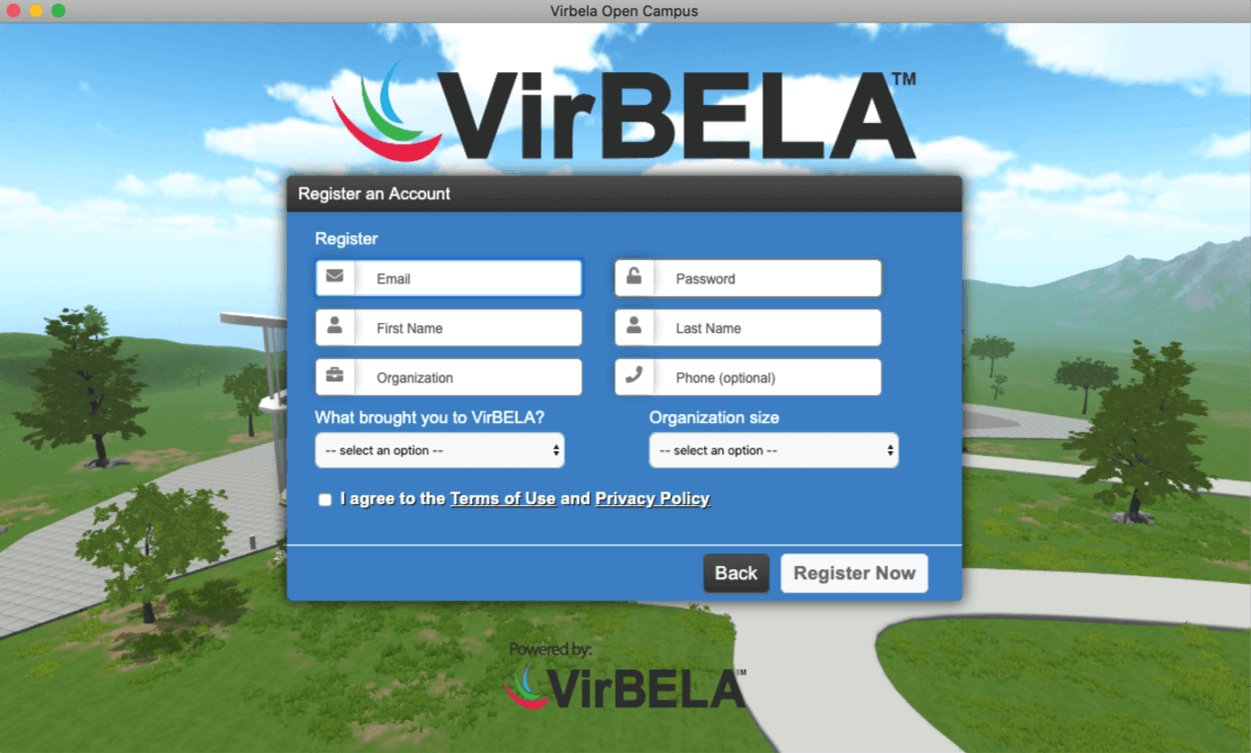 For the Email address field enter your University email address
username@student.sunderland.ac.uk
For the Password field. Use a unique password different to your university password.
Login to Virbela using the account details you registered with
Once registered you can explore the Virbela Open Campus to help familiarise yourself with the platform.
To access the Virtual Freshers Welcome Week area
Click the Access Private Suite notice board or click Goto in the left blue menu and click Private team suite and enter the code that was emailed to you.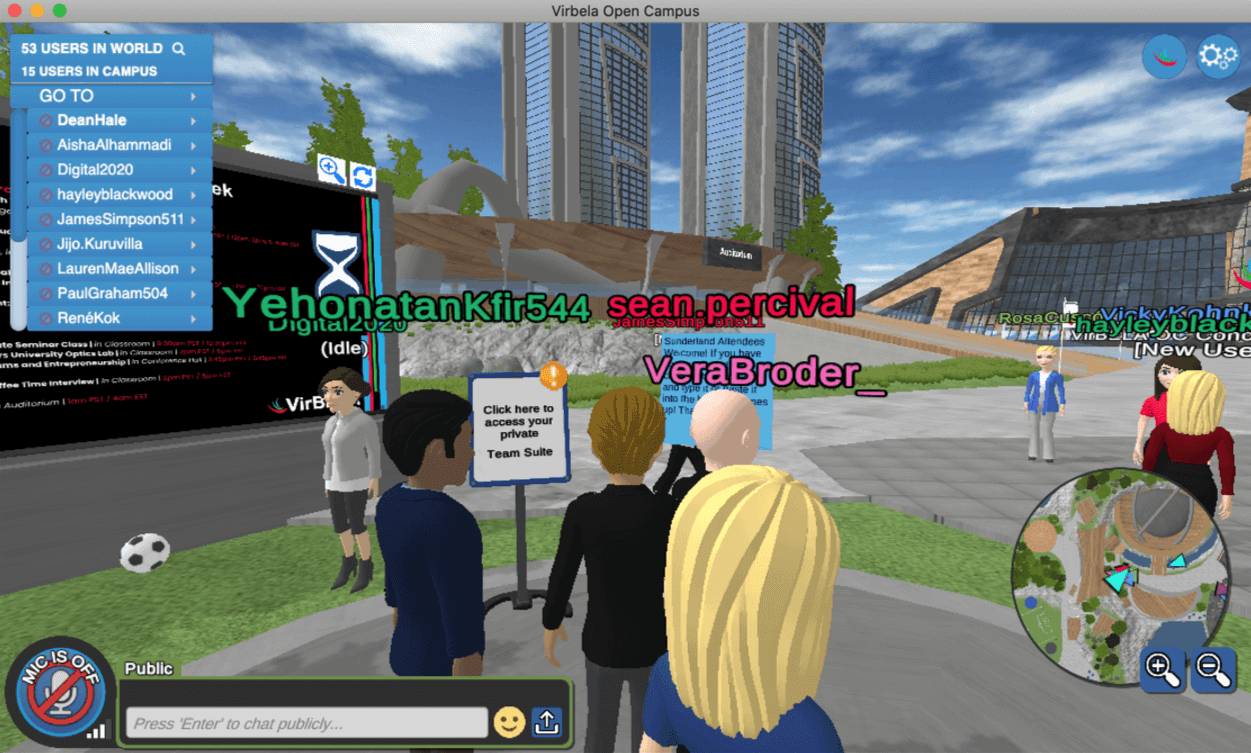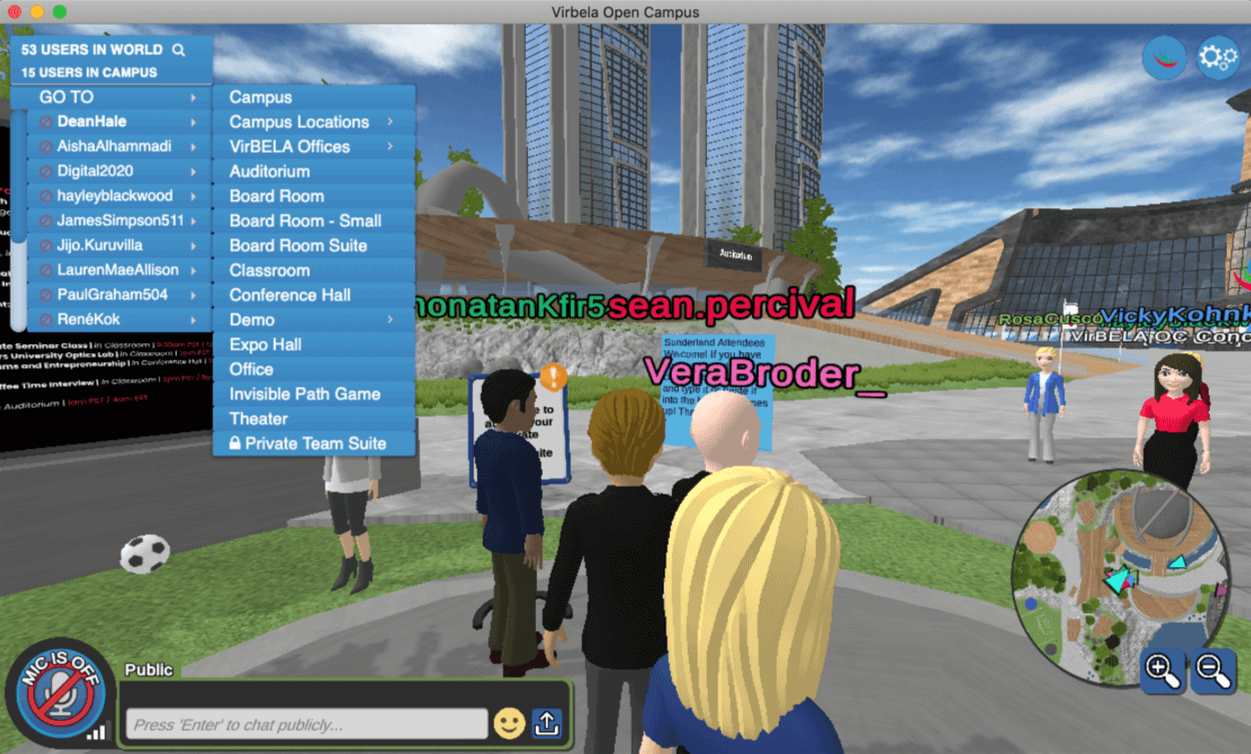 You can develop your Avatar now before the University of Sunderland Freshers Welcome Week opens on the 14 September. You can also change your Avatar name and add any pronouns you may prefer by clicking your name in the top left blue menu then clicking Profile.
There will be full access to VirBELA - including interaction with our new students, the Students Union and academics - from Monday 14 September.
Please note if you are a new student you will receive an email from 11th September giving you an access code to the Private Team Suite, allowing you access to the Freshers Welcome Week area.
Please remember, when you log in to VirBELA you will be taken to the VirBELA Open Campus, where you are able to interact with any other user on the VirBELA platform. You will be provided with an access code so you can access a private team suite which is a bespoke area that only University of Sunderland students and staff can access.

Within our private team suites you will be able to meet other students and get guidance from staff, take part in events and quizzes, and even attend an online Freshers Fair.

Download Links
APPLE | ANDROID | DESKTOP | MAC
Help
Getting started
A User guide is available. Additional help including 'how to create your avatar', 'Getting around' and more is also available.
If you cannot see a register button once you have installed the software
If you cannot see a register button after installing and opening Virbela.
Go to https://opencampus.virbela.com/register and register with your university email address.
Please use a different password to the one already used to access University systems such as Canvas.
Cannot install the software on PC or Mac
Please log a ticket via the IT portal.